One step closer to a long-term highway bill;  a possible vote to override Defense bill veto; challenges to the Administration's water rules, renewed discussion about military authorization and action in Syria… and much more!
---
A New Speaker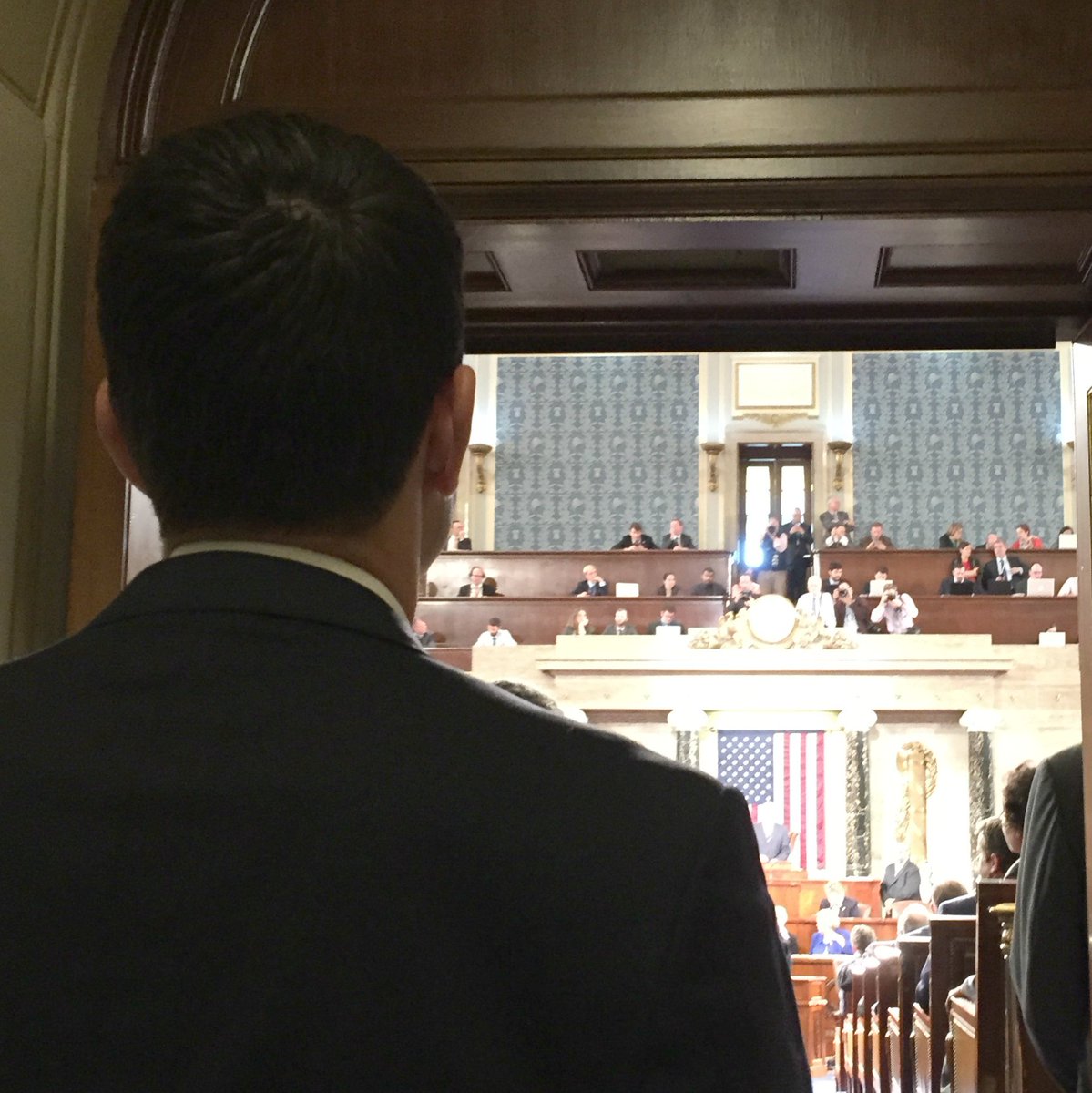 The House officially has a new Speaker: Rep. Paul D. Ryan (R, WI-1). You might have heard – after all, he just pulled a "Full Ginsburg," appearing on all five Sunday talk shows!
Ryan is the 54th Speaker of the House and second in the line of Presidential succession (after the Vice President). At 45 years old, he is the youngest House Speaker in 140 years. Learn more about Speaker Ryan.
---
Now, here's a look at what Congress is working on in the week ahead:
A Long-Term Highway Bill
Last week Congress passed a short-term highway "funding patch" to allow for time (until November 20th) to complete work on a long-term highway bill. This week, the House will vote on its own bill and then immediately appoint conferees to work with the Senate to resolve differences in the two bills.
The bipartisan $325 billion House bill would spend $261 billion on highways, $55 billion on transit and approximately $9 billion on safety programs over six years. It requires that Congress come up with a way to pay for the final three years.
Surface Transportation Reauthorization and Reform (STRR) Act (H.R. 3763) 
Sponsor: Rep. Bill Shuster (R, PA-9) 
SOURCE  |  COMMITTEE REPORT
– Bipartisan –
"The STRR Act helps improve the Nation's surface transportation infrastructure, reforms programs and refocuses those programs on addressing national priorities, maintains a strong commitment to safety, and promotes innovation to make the system and programs work better. The proposal is fiscally responsible, provides greater flexibility and more certainty for states and local governments to address their priorities, and accelerates project delivery. The bill also extends the deadline for US railroads to implement Positive Train Control technology," according to the House Transportation and Infrastructure Committee.
Increasing the Gas Tax to pay for the Highway Bill?
Rep. Earl Blumenauer (D, OR-3) introduced an amendment to the transportation bill that would increase the gas tax by 15 cents – to 33.4 cents per gallon on driver gas purchases. This would be the first federal gas tax increase in 22 years.
My amendment will not only fully fund H.R. 3763, but also provide enough revenue to increase investment above the current, anemic levels of spending. A long-term transportation reauthorization should be fully funded with revenue that is sustainable, dedicated to transportation, and big enough to give states and local governments the federal partnership they need."  –Statement from Rep. Blumenauer
The amendment is identical to a bill Rep. Blumenauer introduced earlier this year:
Would raise federal gas and diesel taxes 15 cents over three years and index them to inflation. "In recent years, Congress has added to the deficit by transferring over $65 billion of General Fund revenue to the Highway Trust Fund to keep it afloat. In order to maintain current funding levels in the following years, the Highway Trust Fund will need over $15 billion a year by 2018 in addition to current gas tax receipts. Continuing down the current path will mean a 33% drop in federal transportation spending by 2024. The UPDATE Act would solve the problem by providing $210 billion over ten years," according to the bill sponsor. 
---
Next Steps After the NDAA Veto
In October, President Obama vetoed the National Defense Authorization Act (NDAA) (H.R. 1735) – this third veto this year and the fifth of his presidency. (Read his statement)
The bill "underfunds our military in the base budget, and instead relies on an irresponsible budget gimmick that has been criticized by members of both parties. Specifically, the bill's use of $38 billion in Overseas Contingency Operations funding – which was meant to fund wars and is not subject to budget caps – does not provide the stable, multi-year budget upon which sound defense planning depends.
From our Hill Sources: President Obama's veto is not unprecedented: Presidents Reagan, Clinton and Bush all vetoed a NDAA.
Congress can now try to override the President's veto—which requires a two-thirds vote in the Senate and House. While some Democrats in Congress did vote for the NDAA, it isn't likely that there will be enough support to override the veto. The House, which voted 270-156 for the NDAA, is planning to hold a veto override vote on Nov. 5. (The Senate voted 70-27 to pass the bill, which would be enough to override a veto.)
Alternatively, Congress could work on a new NDAA bill, which would incorporate last week's bipartisan budget deal's funding levels. The deal raises budget caps for defense and nondefense spending by a total of $112 billion over two years, and provides $32 billion in funding for the Overseas Contingency Operations (OCO) fund—$5 billion less than what was vetoed by the President.
---
Disapproving New Water Proposals from the EPA
The Senate may work on two proposals to address the Environmental Protection Agency and the Corps of Engineers' Clean Water Rule that expands federal authority over all 'waters of the United States' (WOTUS) under the Clean Water Act.
On Oct. 9, the US Court of Appeals for the 6th Circuit, temporarily suspended implementation of the final WOTUS rule, questioning "… specific scientific support substantiating the reasonableness" of certain parts of this rule.
The Senate will consider:
— Bipartisan —
The bill "would direct the EPA and the Army Corps of Engineers to "issue a revised "Waters of the United States" (WOTUS) rule that protects traditional navigable water from water pollution, while also protecting farmers, ranchers and private landowners. The revised rule would not include "things such as isolated ponds, ditches, agriculture water, storm water, groundwater, floodwater, municipal water supply systems, wastewater management systems, and streams without enough flow to carry pollutants to navigable waters." – Sen. Barrasso Press Release
Resolution disapproving the WOTUS rule (S.J.Res. 22)
Sponsor: Sen. Joni Ernst (R, IA)
Nullifies the rule submitted by the Army Corps of Engineers and the Environmental Protection Agency relating to the definition of "waters of the United States" under the Clean Water Act and published on June 29, 2015.
---
U.S. Troops in Syria
The Obama Administration announced last week that it would send approximately 50 special operations troops into Syria in an advisory role. The U.S. Air Force is also deploying A-10s and F-15s to Incirlik Air Base in Turkey. Some in Congress are re-emphasizing the need for Congress to consider an authorization for use of force (AUMF).
Earlier this year, President Obama sent to Congress a draft AUMF for Iraq and Syria:

The President's Draft Authorization for the Use of Military Force (AUMF)
– Submitted to Congress on Feb. 12, 2015 –
Would not authorize long‑term, large-scale ground combat operations like those our nation conducted in Iraq and Afghanistan. Would provide the flexibility to conduct ground combat operations in other, more limited circumstances, such as rescue operations involving US or coalition personnel or the use of special operations forces to take military action against ISIL leadership. Would also authorize the use of US forces in situations where ground combat operations are not expected or intended, such as intelligence collection and sharing, missions to enable kinetic strikes, or the provision of operational planning and other forms of advice and assistance to partner forces.
Rep. Barbara Lee (D, CA-13) – the only Member of the House who voted against the AUMF in 2001 – issued a statement urging repeal of the current AUMF for Iraq and Afghanistan, saying that Congress should, "repeal this blank check for endless war and re-establish Congress's long abdicated responsibility to debate and authorize military action."
 Comprehensive Solution to ISIL Resolution (H.J.Res. 30)
Sponsor: Rep. Barbara Lee (D, CA-13)
"Requires the President to submit to Congress a "comprehensive diplomatic, political, economic and regionally-led strategy to degrade and dismantle" ISIL within 90 days of enactment, according to the sponsor. "Advances a comprehensive strategy that is regionally-led and incorporates critical political, economic and diplomatic components and "re-establishes Congress's Constitutionally-mandate role in war making."
---
Homeland Security Bills in the House
Department of Homeland Security Insider Threat and Mitigation Act (H.R. 3361)
Sponsor: Rep. Peter King (R, NY-2)
 — Bipartisan — 
"To establish the Insider Threat Program," according to the House Homeland Security Committee.
 SOURCE  |  BILL TEXT
Department of Homeland Security Clearance Management and Administration Act (H.R. 3505)
Sponsor: Rep. Bennie Thompson (D, MS-2)
"To improve the management and administration of the security clearance processes throughout the Department of Homeland Security," according to the House Homeland Security Committee.
SOURCE  |  BILL TEXT
Fusion Center Enhancement Act (H.R. 3598)
Sponsor: Rep. Lou Barletta (R, PA-11)
"To clarify and enhance the partnership between the Department of Homeland Security (DHS) and the national network of fusion centers," according to the bill sponsor. "A fusion center is a collaborative effort of two or more agencies that share resources and information to improve their ability to detect, prevent, and respond to terrorist or criminal activity."  
SOURCE  |  BILL TEXT
Partners for Aviation Security Act (H.R. 3144)
Sponsor: Rep. Donald Payne (D, NY-2)
 — Bipartisan —  
"Requires the TSA to consult with the Aviation Security Advisory Committee regarding modifications to the prohibited items list," according to the bill sponsor.
From our Hill Sources: In 2012, the TSA changed its prohibited items list to allow small knives and sporting goods equipment to be stowed in carry-on luggage and eventually allowed on planes. TSA ultimately reversed its position—after much feedback from advocates and constituents. In addition to requiring that the TSA consult with key stakeholders when making changes to the prohibited items list, this bill requires a TSA report on the Transportation Security Oversight Board.
SOURCE  |  BILL TEXT
Department of Homeland Security Support to Fusion Centers Act (H.R. 3503)
Sponsor: Rep. Martha McSally (R, AZ-2)
"To require an assessment of fusion center personnel needs," according to the bill sponsor. "Requires the Department of Homeland Security to assess if additional DHS employees assigned to fusion centers would improve information sharing. In addition, the bill establishes a program to provide higher security clearances to local intelligence analysts to improve threat awareness."
From our Hill sources: After the attacks of September 11, 2001, threat analysis and information sharing centers, known as fusion centers, were established around the country. These fusion centers are manned with local and federal law enforcement and intelligence personnel and help disseminate information about threats between local, state, and federal authorities.
SOURCE  |  BILL TEXT
---
Also in the House This Week
Global Anti-Poaching Act (H.R. 2494)
Sponsor: Rep. Ed Royce (R, CA-39)
 — Bipartisan —  
"The bill will help the United States and partner countries counter the terrorist organizations, rebel groups, and international criminal syndicates that are profiting from international wildlife trafficking," according to the bill sponsor.
"With its high profit margins, the illicit trade of wildlife has become an extremely lucrative funding source for terrorist groups and international gangs. As rhino horn now sells for tens of thousands of dollars a pound, poaching is one of the most profitable criminal activities in the world. Tackling this growing problem conserves some of the world's most iconic species and strengthens our national security. This bipartisan legislation will aid the global fight against the rampant poaching that is plaguing the world." – Rep. Ed Royce
SOURCE  |  BILL TEXT
To direct the President to develop a strategy to obtain observer status for Taiwan in the International Criminal Police Organization (INTERPOL) (H.R. 1853)
Sponsor: Rep. Matt Salmon (R, AZ-5)
— Bipartisan —  
"This bill will require the President to develop a strategy to obtain observer status for Taiwan in INTERPOL. Specifically, it requires an official request for observer status for Taiwan, active urging of member states to assist in the effort as well as a status report to Congress." Taiwan was a member of INTERPOL from 1964 until 1984, but was removed when the People's Republic of China (PRC) applied for membership, according to the bill sponsor.
"Taiwan's observer status would promote stability and security in the Asia Pacific region and assist Taiwan in protecting the safety of its citizens by combatting criminal activity through access to INTERPOL's global police communications systems."  
SOURCE  |  BILL TEXT
Expressing concern over anti-Israel and anti-Semitic incitement within the Palestinian Authority (H.Res. 293)
Sponsor: Rep. Ileana Ros-Lehtinen (R, FL-27)
— Bipartisan —  
"Expresses concern over anti-Israel and anti-Semitic incitement and calls on the Palestinian Authority to immediately discontinue all official incitement. In order to help restore some peace and stability within the region, the Obama administration needs to do more to support Israel. We must hold Abu Mazen accountable for his inflammatory statements at the UN General Assembly and urge him to take accountability for the current wave of violence and to take measures to de-escalate the situation." 
Expressing the sense of the House of Representatives regarding the safety and security of Jewish communities in Europe (H.Res. 354)
Sponsor: Rep. Chris Smith (R, NJ-4)
— Bipartisan —  
"Urges the US Administration to work closely with European governments, law enforcement agencies, and intergovernmental organizations – including the Organization for Security and Cooperation in Europe (OSCE) – to formally recognize and partner with Jewish community groups to strengthen crisis prevention, preparedness, mitigation, and responses related to anti-Semitic attacks," according to the bill sponsor.
---
Please keep in mind that highlighting a bill does not imply POPVOX endorsement in any way. As always, our goal is to offer one more way to help you stay informed about the complex U.S. legislative system.