It's not often when leaders in Hollywood and the nation's capital are talking about the same issue.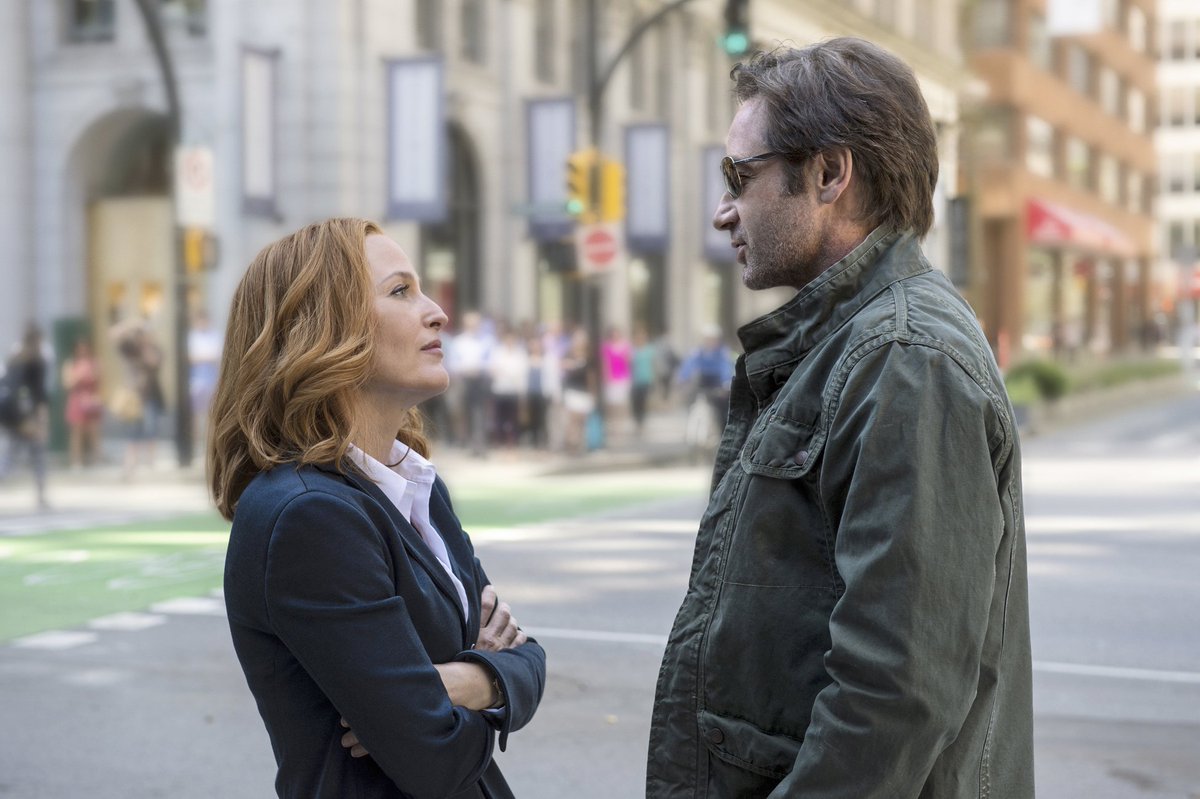 In recent months, the wage gap between men and women has gotten national attention as Hollywood stars and Members of Congress are focusing on the issue. This week, wage disparity between men and women was highlighted again when "X-Files" costar Gillian Anderson (Agent Dana Scully) talked about what she was offered for the reboot of the show.
In an interview with The Hollywood Reporter, Gillian Anderson said she was offered "half of what they wanted to offer" to her costar David Duchovny (Agent Fox Mulder) to participate in the reboot. She eventually got the salary that her costar was offered this time around. However, during the first run of the show, it took her three years before finally closing the wage gap between her pay and Duchovny's, according to the Daily Beast.
"Especially in this climate of women talking about the reality of [unequal pay] in this business, I think it's important that it gets heard and voiced. It was shocking to me, given all the work that I had done in the past to get us to be paid fairly. I worked really hard toward that and finally got somewhere with it." — Gillian Anderson of "X-Files"
Equal Pay is the law

In 1963, Congress passed and President Kennedy signed into law the Equal Pay Act, making it illegal for employers to pay lower wages to women doing substantially the same work as their male counterparts. The next year, Title VII of the Civil Rights Act of 1964 was enacted, making it illegal to discriminate, including in compensation, on the basis of sex, race, color, religion, and national origin.
In 2009, Congress passed, and President Obama signed into law, the Ledbetter Fair Pay Act, which "restored the interpretation of the law that a pay discrimination claim accrues when a discriminatory pay decision or practice is adopted, whenever an employee is subjected to a discriminatory pay decision or practice, and each time a discriminatory pay decision or practice affects an employee, including each time the employee receives a discriminatory paycheck."
Proposals in Congress addressing the wage gap

There are two bills pending before Congress that addresses the wage gap. The Paycheck Fairness Act, which has the support of President Obama and Democrats in the House and Senate, and the Workplace Advancement Act in the Senate, sponsored by Republican Senator Deb Fischer (R-NE). While the Paycheck Fairness Act has failed to garner Republican support, the introduction of the Workplace Advancement Act by Republican Senators indicates that there is some common ground on the issue of wage discrimination.
According to the Workplace Advancement Act's bill text:
"Despite this significant progress, surveys suggest there is a concern among American women that gender-based pay discrimination still exists."
HR 1619 and S 862: PAYCHECK FAIRNESS ACT

Sponsors: Rep. Rosa DeLauro [D-CT] and Sen. Barbara Mikulski [D-MD]
"Builds upon the landmark Equal Pay Act signed into law in 1963 by closing loopholes that have kept it from achieving its goal of equal pay. The bill would require employers to show pay disparity is truly related to job performance, not gender. It also prohibits employer retaliation for sharing salary information with coworkers. Under current law employers can sue and punish employees for sharing such information. In addition, it strengthens remedies for pay discrimination by increasing compensation women can seek, allowing them to seek both back pay and punitive damages for pay discrimination – conforming it to damages allowed in other discrimination cases. The bill empowers women in the workplace through a grant program to strengthen salary negotiation and other workplace skills, and requires the Department of Labor to enhance outreach and training efforts to eliminate pay disparities," according to the bill sponsors.
Sponsors: Sen. Deb Fischer [R-NE]
To amend the Fair Labor Standards Act of 1938 to strengthen equal pay requirements. "To prevent retaliation against employees who inquire about, or discuss, their salaries, while also reinforcing current law banning gender discrimination under both the Equal Pay Act and Title VII of the 1964 Civil Rights Act," according to the bill sponsor.
Status: Last year, as part of the fiscal year 2016 budget, the Republican-led Senate passed an amendment offered by Senator Fischer on a bipartisan vote of 56 to 43. The amendment was supported by 53 Republicans and Senators Angus King (I-Maine), Joe Donnelly (I-IN) and Joe Manchin (D-WV).
---
— Please keep in mind that highlighting a bill doesn't imply a POPVOX endorsement in any way. Rather, we're simply trying to offer one more way to stay informed of a complex legislative system. —
Photo credit: "The X-Files": My Struggle image from Twitter