4 tags
New POPVOX Partnership with Politix →
"PopVox is now making it possible for you to share your opinions with your political representatives. When you read an article about pending legislation on Politix, you'll see our new PopVox widget at the bottom of the article. Popvox Widget"
4 tags
4 tags
POPVOX - Issue Spotlight: Student Loans -... →
Outstanding student loan debt in the United States topped $1 trillion in 2011, according to the Consumer Financial Protection Bureau. Of that debt, $864 billion was from the federal government and approximately $150 billion was private student loan debt. Nearly 40 million people carry student loan debt nationally, with an average balance of $25,000. While not everyone has student loan debt, it...
1 tag
POPVOX - Issue Spotlight: High-Skilled Immigration... →
3 tags
POPVOX - Issue Spotlight: North Korea - POPVOX.com →
1 tag
1 tag
POPVOX - Issue Spotlight: Defense of Marriage Act... →
4 tags
POPVOX - Issue Spotlight: Key Amendments Passed in... →
POPVOX - Q&A: What does "and for other purposes"... →
5 tags
POPVOX Issue Spotlight: Immigration
Immigration reform is gathering steam in Washington, DC. The President spoke about immigration reform in his State of the Union speech — and several Democrats and Republicans alike are promoting the new Bipartisan Framework for Comprehensive Immigration Reform. This isn't the first time that lawmakers have considered sweeping immigration reform. Here's a look at the history of...
1 tag
"Using POPVOX to Email Congress" - Heritage Action →
Why POPVOX? Heritage Action provides a service called PopVox, which enables you to send your email to Members of Congress. POPVOX helps congressional staff by including specific information on the bill you want to support or oppose, as well as your information so they can easily respond. PopVox also has the option to post those messages in public, showing members of the media and others what a...
6 tags
POPVOX Weekly Bill Roundup: Feb. 14 - POPVOX.com
For the first time this year, a bill emerged as the top bill of the week not related to firearms. More than 3,000 POPVOX users weighed in on the Violence Against Women Reauthorization Act this week, which passed the Senate. You can still weigh in on the bill — and your comment will be delivered to the House, where the bill will be considered next. Here are the bills and proposals that...
3 tags
[View the story "POPVOX Tweets 2013 SOTU " on Storify]
1 tag
"POPVOX--A Great way to let your voice be heard!"... →
Constituent Perspectives: "What Should America Do...
1 tag
"Individual U.S. citizens might not be able to write their own bills, but..."
– TechHive: Power to the people: Crowdsourcing in politics
"Second Amendment Grassroots Advocates Are More... →
1 tag
1 tag
30 Female Entrepreneurs To Watch In 2013 -... →
PopVox has been around for a few years, but on January 4th they launched a partnership with Participant Media's film Promised Land for "'Champion Community Change,' [which] propels individuals to create change in their communities through an immersive, three-stage digital program that includes a first-ever, pro-social Facebook connect experience, a TakePart series...
1 tag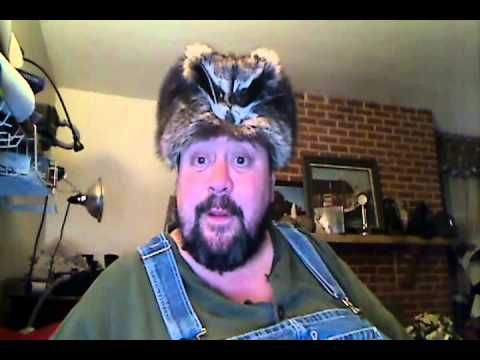 5 tags
POPVOX Issue Spotlight: Firearms and Gun Control -...
Jan. 4, 2013: With firearms and gun control legislation on the top of the minds of POPVOX users, it seemed appropriate for our first Issue Spotlight of the year to cover this issue. Not surprisingly, nearly a dozen bills have already been introduced in the 113th Congress, not to mention the more than 50 bills introduced in the 112th Congress. We can expect debate in Congress on what, if any,...
1 tag
1 tag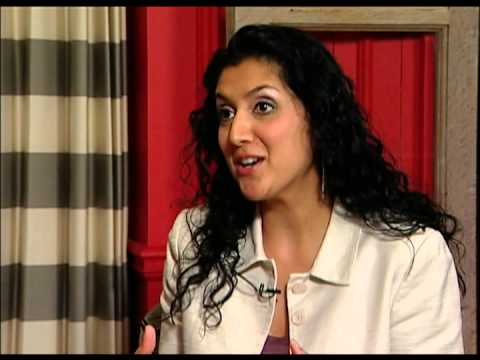 1 tag
"Greater access to broadband and more people online with smartphones and tablets..."
– Marci Harris, CEO, Popvox Washington Post: "The Download: Local tech execs, investors offer their 2013 forecast"
1 tag
3 tags
Fiscal Cliff - POPVOX.com →
POPVOX has compiled a list of proposal reportedly under consideration to address the "fiscal cliff". Read the proposals, see what others are saying, and tell Congress what you think. POPVOX will deliver your message to your representative and senators.
1 tag
The 'Vox' of the People and the Vanguard of Lobby... →
POPVOX – derived from the Latin phrase vox populi, or "voice of the people" – provides an online venue for citizens to voice their opinions to Congress. As an alternative to constituent letters and phone calls, which today do little more than exasperate congressional offices and occupy their interns, POPVOX aims to become the standard tool by which congressmen "measure the pulse of their...
POPVOX - The Week Ahead for Congress: Dec. 10 - 14... →
POPVOX - The Week Ahead for Congress: Dec. 3 - 7 -... →
From our Hill Sources: Congress returns for the first of two scheduled work weeks in December. With no deal in sight to avoid the so-called "fiscal cliff," both the House and Senate are set to focus on other topics.
1 tag
POPVOX - POPVOX Evening Update: November 28, 2012... →
"POPVOX is more than just an online letter writing platform, it ensures that your..."
– Advocate Challenge Day 3: Elevate Your Influence
POPVOX - POPVOX Evening Update: November 27, 2012... →
1 tag
Popvox CEO Marci Harris On Assembling A Dedicated... →
POPVOX - Issue Spotlight: Native American Heritage... →
POPVOX - The Week Ahead for Congress: Nov. 13 - 16... →
From our Hill Sources: The House and Senate are finally back after a long recess! There's a lot on the table for this Lame Duck Session. Here's what's expected to move this week.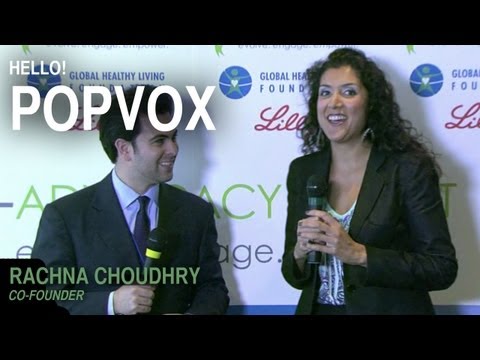 1 tag
GEORGETOWN ALUMNI SPOTLIGHT: RACHNA CHOUDHRY,... →
1 tag
Washington Post: "Start-ups aim for a more... →
Popvox, which was founded in 2010, is part of a growing movement among D.C. professional services veterans to create new businesses aimed at helping the masses — rather than well-heeled corporations — influence public policy. Though their business models are different, their founders — who come from traditional backgrounds such as lobbying, government, public affairs and technology — share a...
Watch
Rachna Choudhry - POPVOX - Tech Cocktail Sessions - Tech Cocktail on Blip
1 tag
POPVOX - Issue Spotlight: Drought, Ethanol and Gas... →
1 tag
Penny4NASA & POPVOX →
Penny4NASA loves Popvox. For decades (if not longer), contacting elected officials in American democracy has always been a somewhat anti-climatic, lackluster affair. A representative or senator may or may not get a letter, a phone call, or an email in time for an important vote. Or at the very least be able to use those slow responses to understand completely how the public feels about an...
1 tag
Issue Spotlight: Disabilities and the ADA →
POPVOX - Weekly Bill Round Up: July 27 -... →
11 tags
POPVOX - Senate Up/Down Vote on Taxes (Don't get... →
"Audit the Fed" vote & NEW POPVOX "mini map"
According to House Leadership, H.R. 459, the Federal Reserve Transparency Act or "Audit the Fed" bill from Rep. Ron Paul will be up for a vote this week in the House. H.R. 459, the Federal Reserve Transparency Act powered by popvox.com This bill has been popular on POPVOX, so we thought it would be a good one to showcase our new map widget. Check out the sentiment in...
1 tag
POPVOX - POPVOX Now Integrated into House... →
1 tag
POPVOX - New Bills in Congress: July 16 - 20 -... →
1 tag
POPVOX - The Week Ahead for Congress: July 23 - 27... →
Mid-week update
Mid-week Update, July 18 Here's the mid-week update from our Hill Sources. S 3393 The Middle Class Tax Cut Act, from Sen. Harry Reid: Introduced Tuesday, this Senate Democratic bill would extend the 2001/2003/2009 tax levels for income below $250,000, but would allow taxes to increase above that level. It would also reimpose the estate tax, and set a 20 percent capital gains tax rate for...